"One can only see well with the heart"
2022. 10. 13. - 3 minutes reading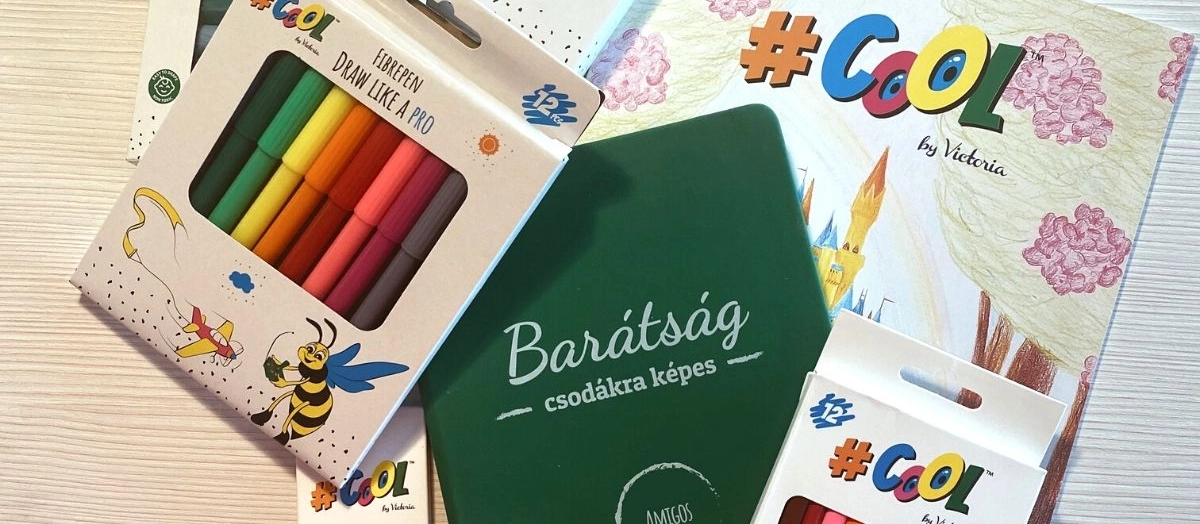 The beginning of a #COOL friendship
For most, being a child is about playing, making friends, and learning. Unfortunately, there are also those who have to deal with an illness already at this age, so they miss out on these experiences. They can often feel lonely within the walls of the hospital, and the daily examinations and treatments also take a toll on them mentally. The Amigos Foundation wants to help these children.
Their mission is to help and develop sick, hospitalized children and families through playful education, language learning and creative activities. This task is carried out by volunteer university students, the Amigos, because due to the smaller age difference, the children turn to them with more courage and trust, and often find friends in them.
The founder, Sára Forgács-Fábián, herself experienced what it was like to spend a year in a hospital as a child. More than 10 years after what happened, the basic idea of ​​Amigos was formulated in him, so he and 10 friends went to the Children's Clinic in Tűzoltó Street to play and make friends, thereby helping children who have to overcome difficulties. Making friends was the number one consideration, which is why they gave themselves the name Amigos, which means friends in Spanish. They became a foundation in 2016, and today they are present in 5 cities, and their nearly 160 volunteers are active in 16 hospital units.
Nowadays, the goal is not only to make friends and play, but also to help in learning, with a strong emphasis on language learning. During Covid, they developed their online programs, within which they have been conducting playful education ever since. Their volunteer team is constantly being developed, students can study at the Amigos Academy, participate in professional camps, and a psychologist helps them in their work.
How do Amigos help and how does COOL by Victoria come into the picture?
The large Amigos boxes placed in hospitals contain various toys and creative tools. When the Amigos arrive at the hospital, they take the box and the fun can begin.

COOL by Victoria wanted to help the Amigos to fill the experiences enclosed in the box with as many colors as possible, so we contributed with brushes, felt-tip pens, crayons, plasticine, and scissors suitable for small hands to assemble the boxes, to play and create together.
And there are also smaller boxes - KalanDobozz
The Amigos reach many children in hospitals, but unfortunately they cannot be present everywhere. That's why these colorful boxes were invented, the function of which is to bring joy to children's everyday life even without the Amigos. KalanDobozz contains several types of games, and in addition, they also contain tools for creative creation.
COOL by Victoria supported the filling of the boxes with sets of colored pencils, trusting that it will color the everyday lives of even more children. We hope that our products will greatly contribute to the wonderful work of the Amigos, bringing many happy moments to children in hospitals and beyond.
Related articles