Trust it!
2022. 06. 20. - 2 minutes reading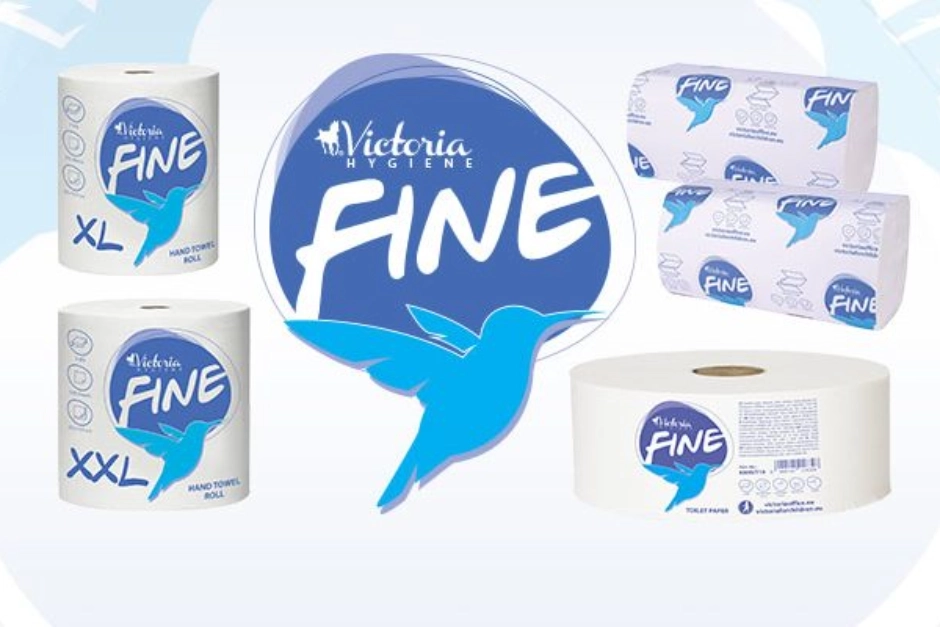 NEW! Hygiene product line in VICTORIA range.
Proper hygiene is essential for our health. The VICTORIA bathroom and kitchen hygiene Fine products are the new favorites with their excellent absorbency and affordable prices.
The 19 cm diameter of the 2-layer toilet paper roll fits into the Mini Jumbo systems. It is really long: the length of the roll is 125 m. The size of the sheet is 9.4 x 25 cm. The base material is 100% cellulose. One pack contains 12 rolls.
Z-fold (or V-fold) hand towels, fit into wall-mounted hand towel dispensers, are available in 1- or 2-layer versions. The package contains 20 blocks, each blocks contains 300 and 200 sheets. Each block covered with paper tape, making feeding and loading easier. The size of the sheets is always 23 x 22.4 cm. Both products have the EU Ecolabel certificate and are made from 100% recycled and recyclable raw materials.
Last but not least, the 2-layer, extra absorbent kitchen paper towels have joined the FINE family.
The XL size contains 350 sheets, the diameter of the roll is 14 cm, the width is 19.5 cm. The XXL size contains 500 sheets, the diameter of the roll is 19 cm, the width of the roll is 19.5 cm. Both products are made from FSC-certified raw materials, can be recycled, and can come into contact with food.
Related articles